If you urgently need a saddle Ghost Australia usually has a few of the Quevis models in stock. But if you plan a head your saddle can be customised to make it really special.
Check out the Saddle colour range here
Embossed Saddle Seat or Flaps - No Extra Cost
If you ride western, stock, endurance or trails, an embossed seat or flaps adds style to your saddle. Available in the butterfly design or with the Ghost logo.
Stitched Saddle Flaps - No Extra Cost
Contrasting stitching can be added to saddle flaps to create extra flare for the show ring or just because you like the look.
Modification to the Cantle or Thigh Rolls - No Extra Cost
If you prefer smaller or no thigh rolls, these can be altered at no extra cost. Similarly if you prefer a smaller saddle Cantle this can be changed too.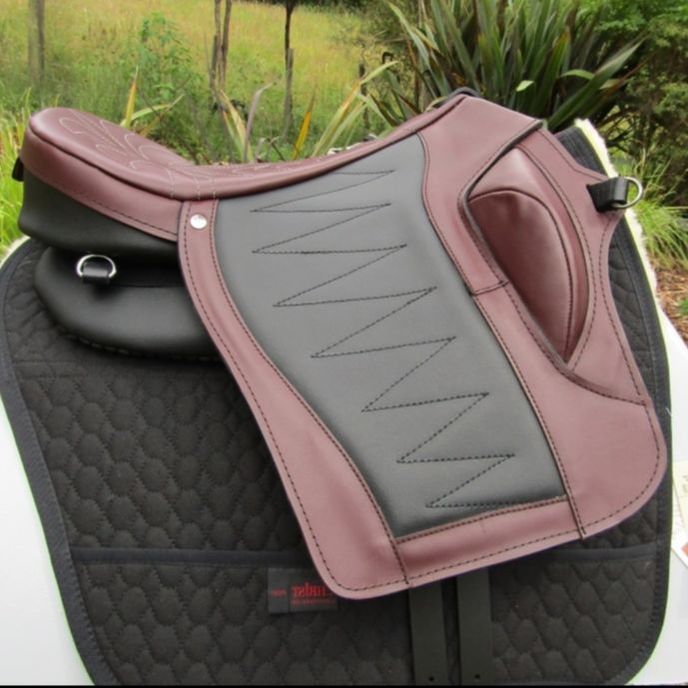 Shortening the Saddle Flaps - No Extra Cost
If a rider is shorter in the leg or the horse is a cob, then reducing the saddle panel size helps to visually balance the combination. This is great for the show ring and for dressage competitions.
Hidden Pommel - No Extra Cost
On most Ghost saddles the pommel can be hidden to create a more classic saddle appearance. A hidden pommel is standard on the Ghost Clasic saddle range.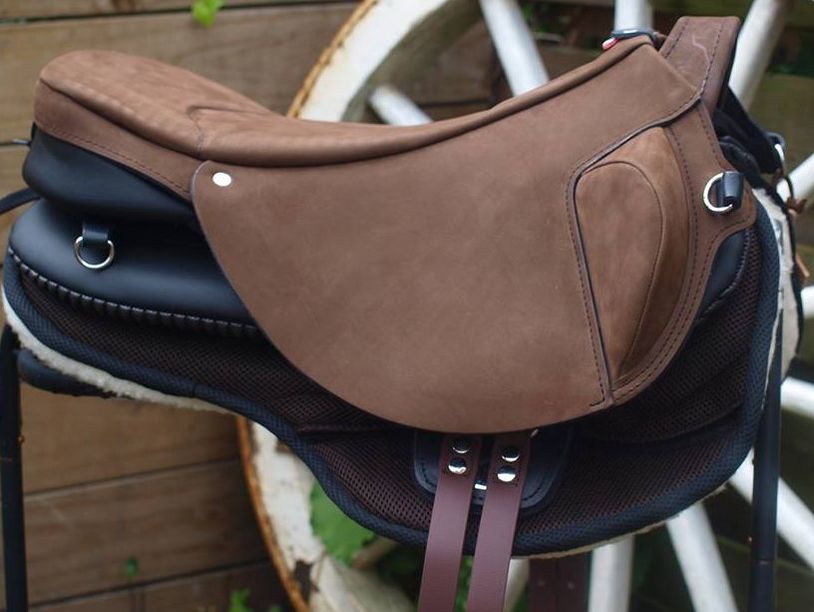 Biothane Girth Strap Colours - No Extra Cost
Ghost saddles come with matching Biothane straps. However if you would like these changed to black or brown to add contrast to your saddle this can be done at no extra cost.
Embroidered Ghost Seat - $50 Extra
Create a western, Baroque or pleasure saddle that is uniquely yours.
Why not purchase a second saddle seat and have this embroidered with your initials and stand out from the crowd.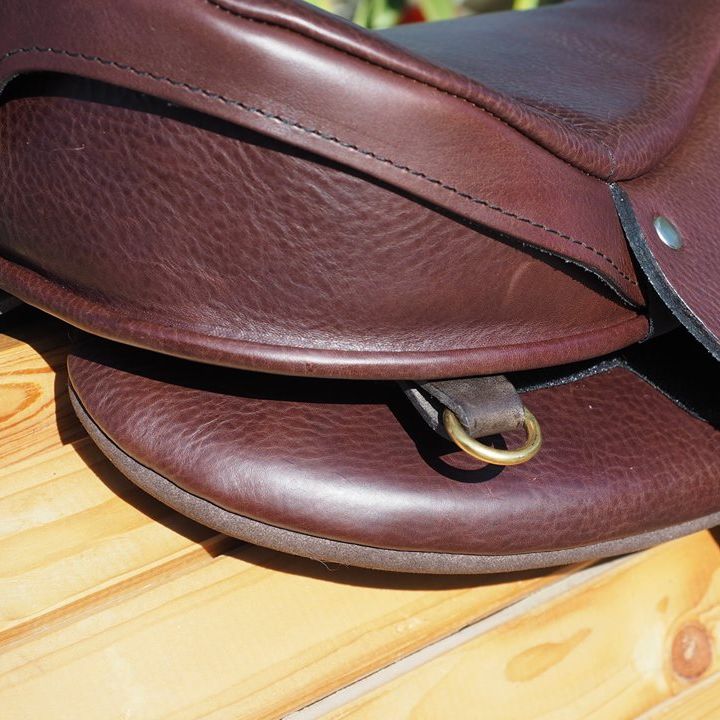 Extra Steel D Rings - $10 / Set
Endurance and trail riders, extra D rings can be attached to your saddle for carrying a swag, wet weather gear, horse boots and more.
Most Ghost saddles come with 2 sets of D rings as a standard feature.
Contrasting Saddle Seat - $50 Extra
Change the seat colour to create contrast, to match competition colours or so the saddle is your favourite colour. The base panel colour can also be changed and lined with your choice of wool or lorica. This modification costs and additional $40 (right hand photo).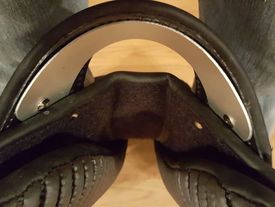 Metal Pommel Inlay $20
A metal pommel inlay can be fixed to your saddle to create additional clearance for high withered horses. The saddle will no longer be flexible however and will not fit horses with a low wither.


If you have a different requirement, please contact Ghost Saddles Australia for a quotation.